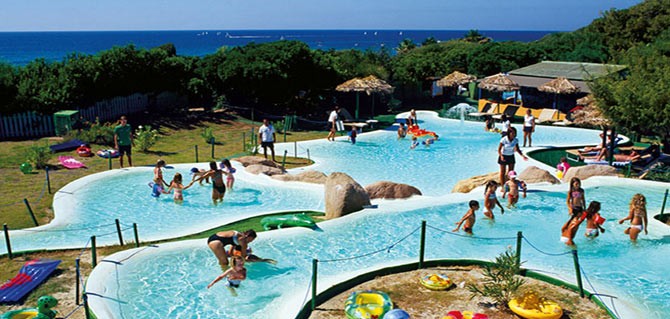 By admin | May 26, 2017 | Posted in: Uncategorised
For sheer relaxation, nothing compares with an adventure out on the water. And when it comes to water sports, The Forte Village Resort Water Sports are here to make your holiday everything you dreamed of.
The beautiful beaches and glittering white waters at this world class luxurious resort are a great allure for a variety of water sports activities at Forte Village to spend energetic mornings or lazy afternoons.
So, go on, splash on some fun and excitement at The Forte Village with our range of exciting offer of great windsurfing, canoeing, sailing, scuba diving, kite surfing, snorkelling and other varieties of water sports throughout the year.
The Forte Village's ideal location, pleasant weather condition, plus our RYA-qualified instructors and guides to look after you while you chill out on the water make the result your perfect water sports holiday spot, whether you're a first timer or an experienced rider.
Over And Underwater Activities at Forte Village
Aqua fun lovers will find our assortment of great over and under water activities irresistible for their water sports holiday.
If the depths of the sea hold an extra fascination and excitement for you, we have snorkelling and scuba diving to satisfy your quest. If you'd like to rather skim across the sea or hurtle down the rocky pathways, then you can go on some enjoyable exploration on water windsurfing, kayaking and sailing.
Free Group Lessons And Clinics
Whether you don't have much practice on the water but simply love the pull of the fun on sea, or you're a skilled diver or rider, at the Forte Village we have you fully covered.  In addition to having all the latest equipment that suits every skill level – including for children, we also offer free tuition in a variety of water sports activities, including sailing and windsurfing.
So, if you're an accomplished diver or surfer, you're welcome to simply take to the water independently. And if you'd like to whet your water sports skills, we offer a range of both group and one-on-one RYA lessons and clinics.
Windsurfing
For your windsurfing fun at The Forte Village, you have a wide choice of boards to pick from to match your skills level, including for your kids. From the short wide style low volume broads to the high volume teaching boards, you'll certainly find a match; plus our ever reliable RYA-trained staff are always on hand to help rig or de-rig your board and ferry it down to the water for you.
Water-Skiing And Wakeboarding
Both the adults and the kids at The Forte Village simply love our water-skiing and wakeboarding. They have access to the latest equipment in the sports with standard and combo ski for learners, plus a wide range of wakeboards, kneeboards, mono skis and children's skis.
Kayaking
Kayaking is an excellent way to probe the surfs and waves of the water and it is perfect for those who want some aqua fun, but may not be keen on sailing or windsurfing.
Scuba Diving
Go on a great discovery to an intriguing world under the sea, swim above an incredible array of underwater life, and encounter turtles and schools of fishes. It's the most ambitious and beautiful way to dive into an amazing new world.
If you love scuba diving but not so confident in your skill level, don't be scared. Our RYA-qualified experts and guides are always within sight and sound. And of course at The Forte Village, all the equipment you need for a safe and unforgettable undersea adventure is already set up for you.
Related Posts