Cala del Forte – Forte Village Hotel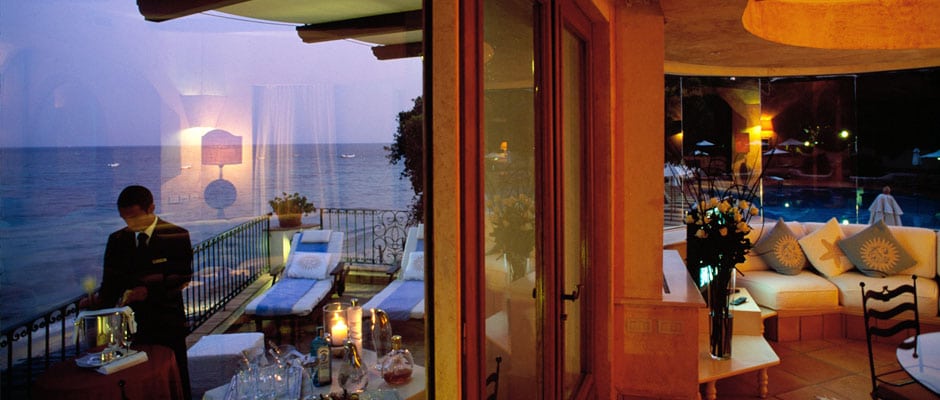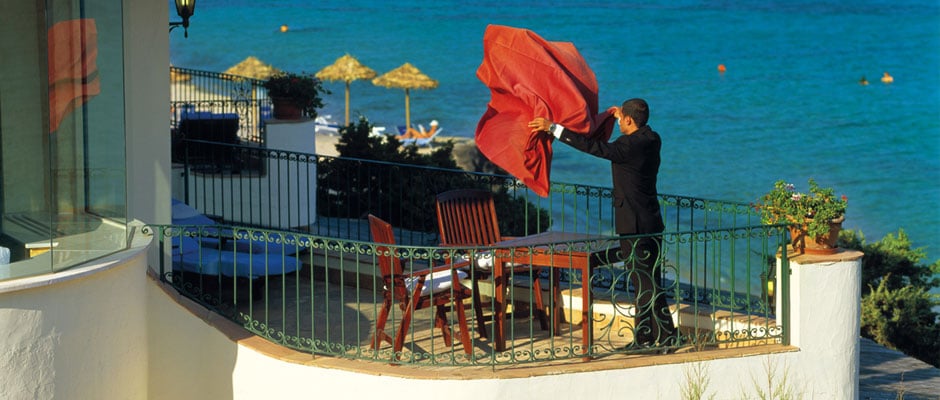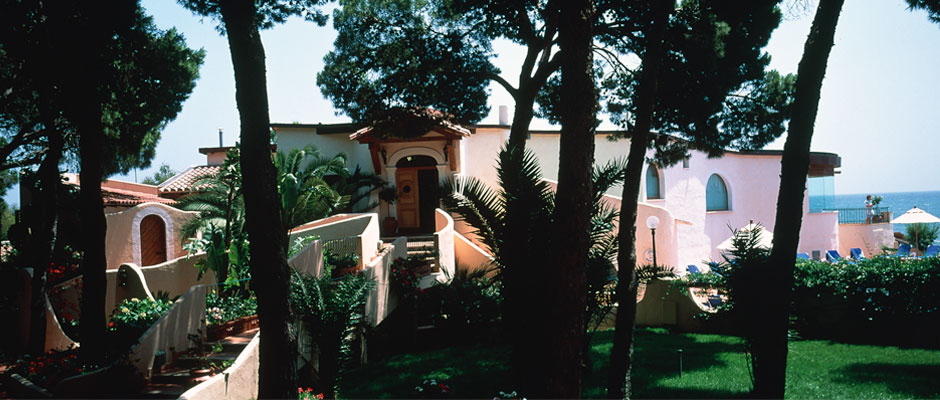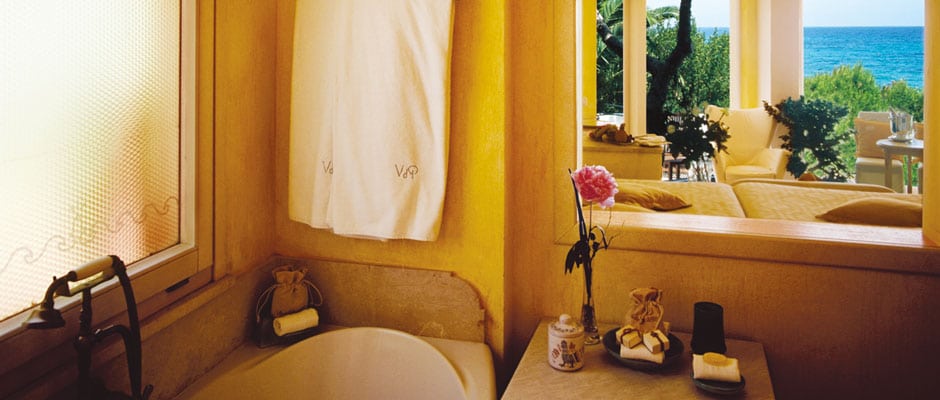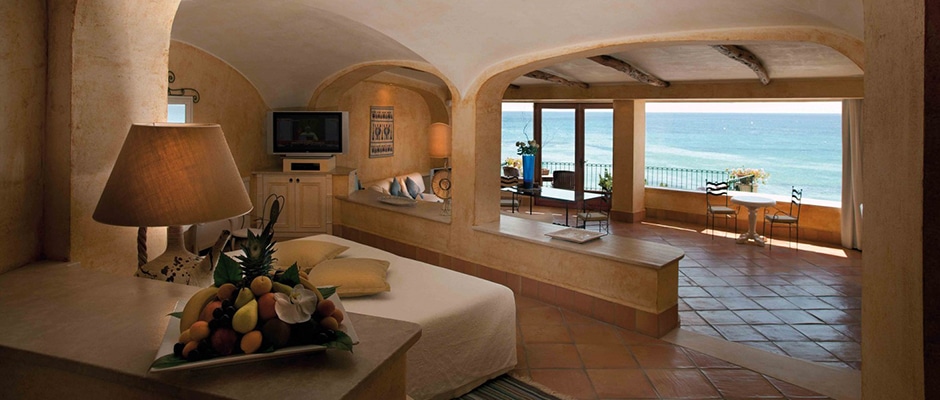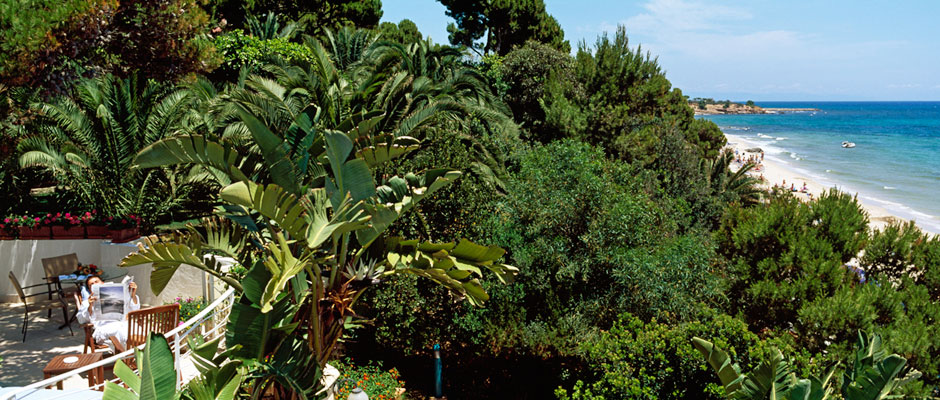 Cala del Forte at the Forte Village
Located overlooking the beach the 4 suites within Cala del Forte at the Forte Village offer the most gorgeous ocean views. The view from inside Cala del Forte is just as mesmeric, as the large Cala del Forte suites are superbly designed and furnished to the highest Forte Village specification. Cala del Forte Suite guests also benefit from a butler service.
A private entrance set amongst the stunning Forte Village gardens leads to these fabulous 108 sq m Cala del Forte suites. Cala del Forte suites can all be inter connected to offer a larger 400 sq m apartment. The bedrooms have 2 queen size beds and the bathrooms have a hot tub and shower  slightly elevated from the living area, and offering breathtaking sea views from a Cala del Forte terraces. The 4 suites enjoy access to the heated freshwater Hotel Castello pool and lead on to the Forte Village beach.
Guests staying at the Cala del Forte at Forte Village may enjoy their breakfast  in the garden or may enjoy breakfast and dining at the Dune, Belvedere, Cavalieri or Terrazza Cinque Stelle restaurants. They may also dine, without reservation, at the Pineta and Torre Grill and at the Bellavista, Beachcomber, Sardinian, Brazilian and Cantina del Forte restaurants.The Forte Gourmet and Gordon Ramsay restaurants at Forte Village are available to book with a reservation and supplement.
All of the Cala del Forte Suites at Forte Village are bookable on request, for further information please contact our www.designholidaysfortevillage.co.uk reservations team on 01444 87 22 14.
View the latest Forte Village Video.
---
---