Forte Village Sports Facilities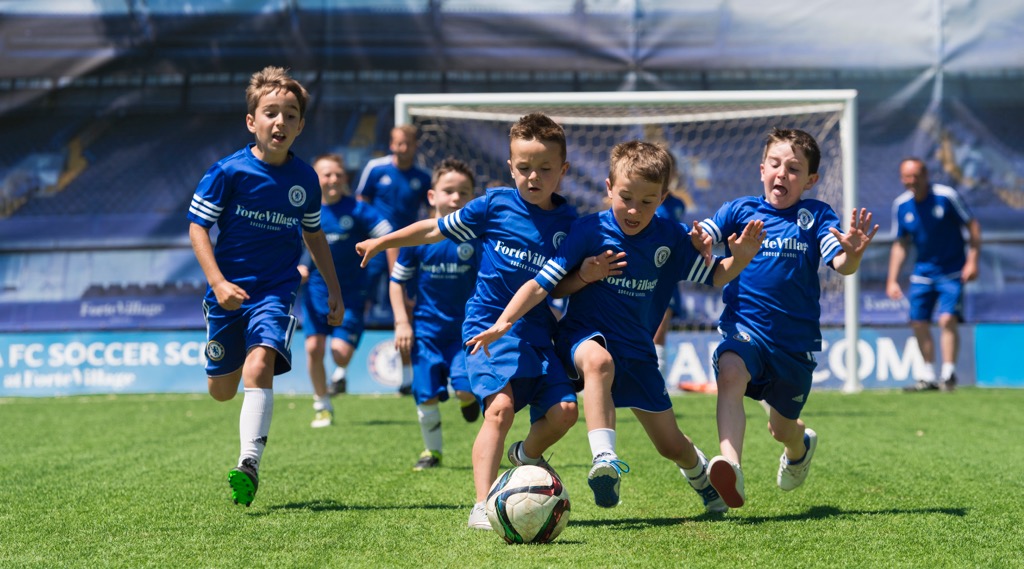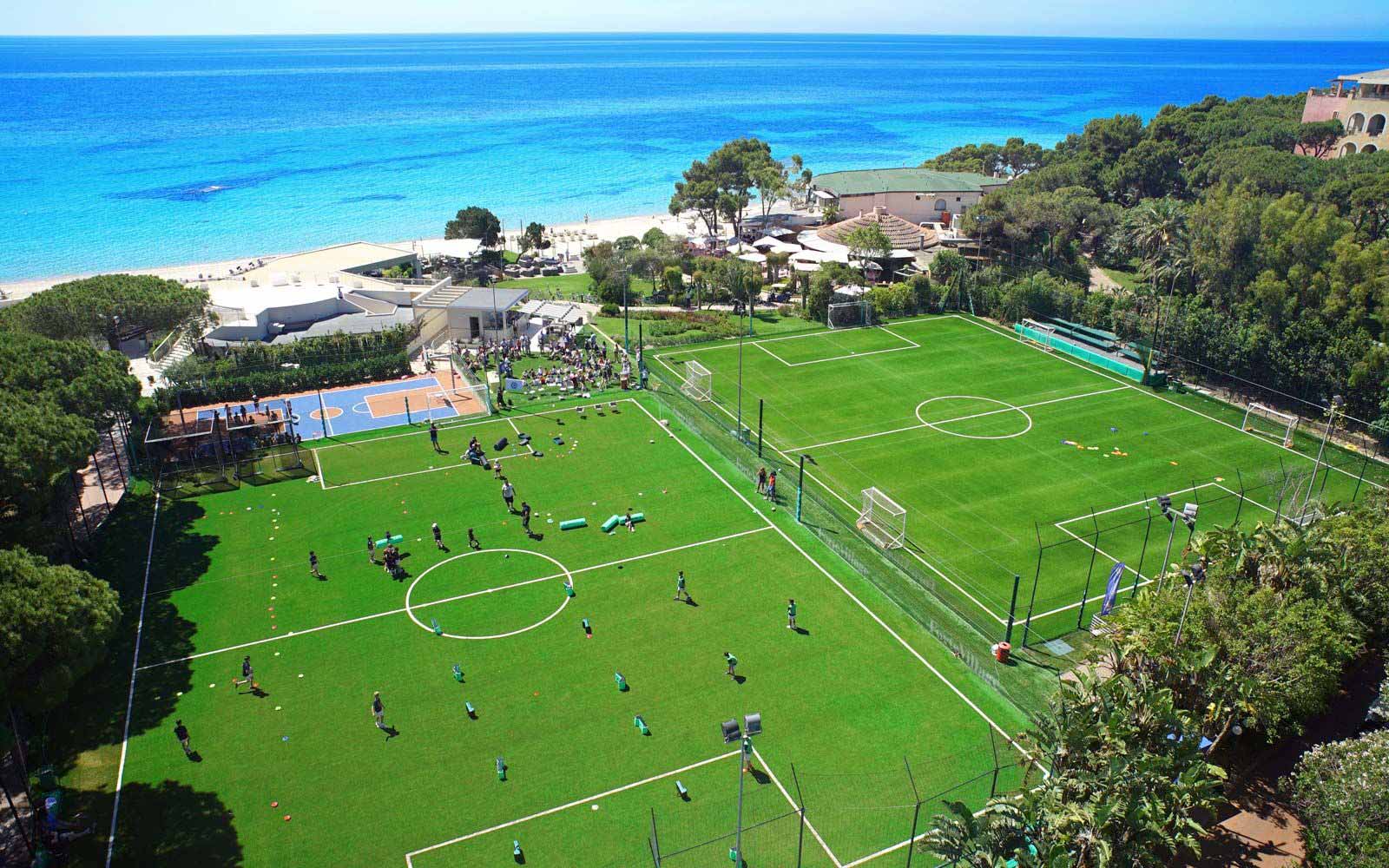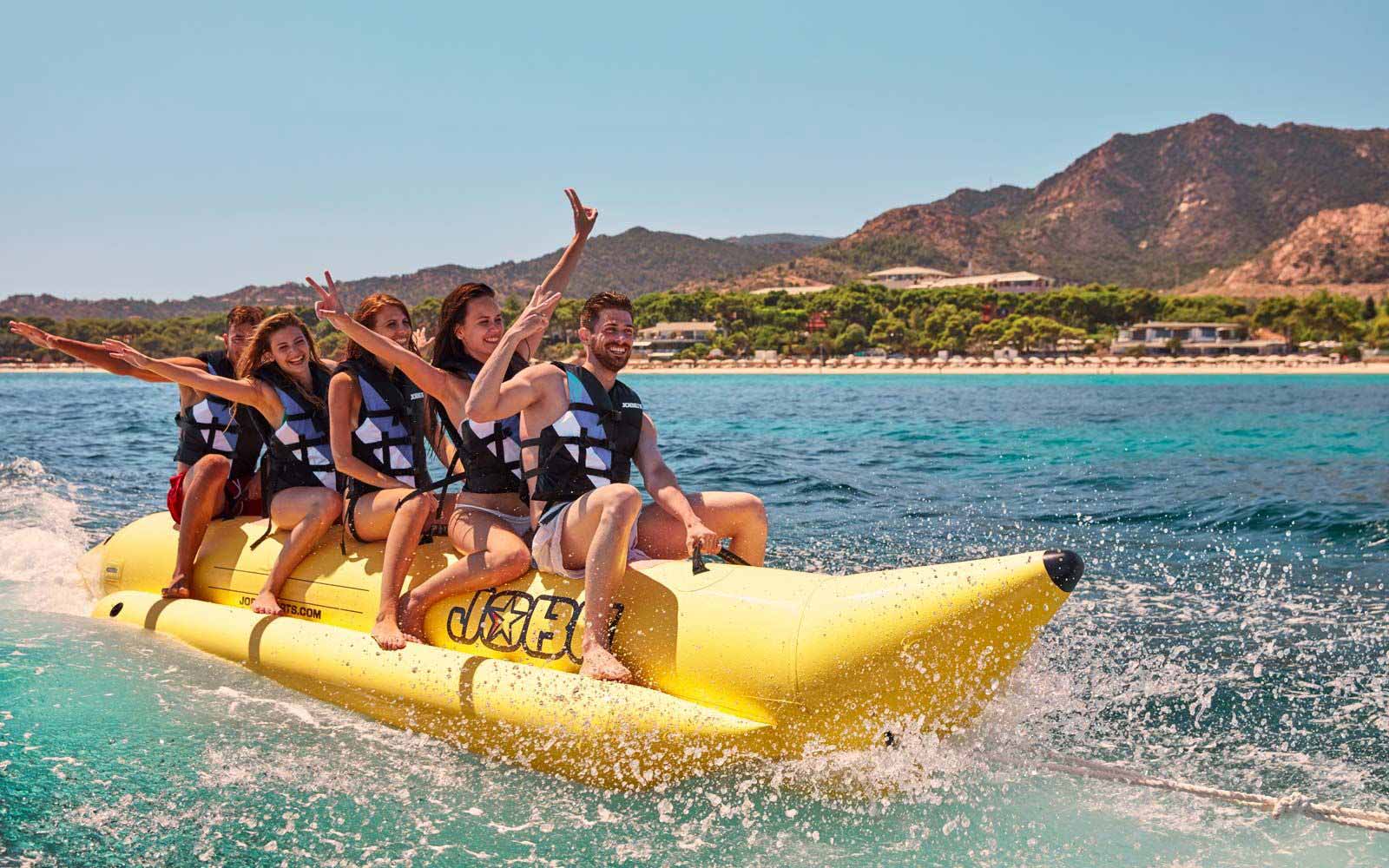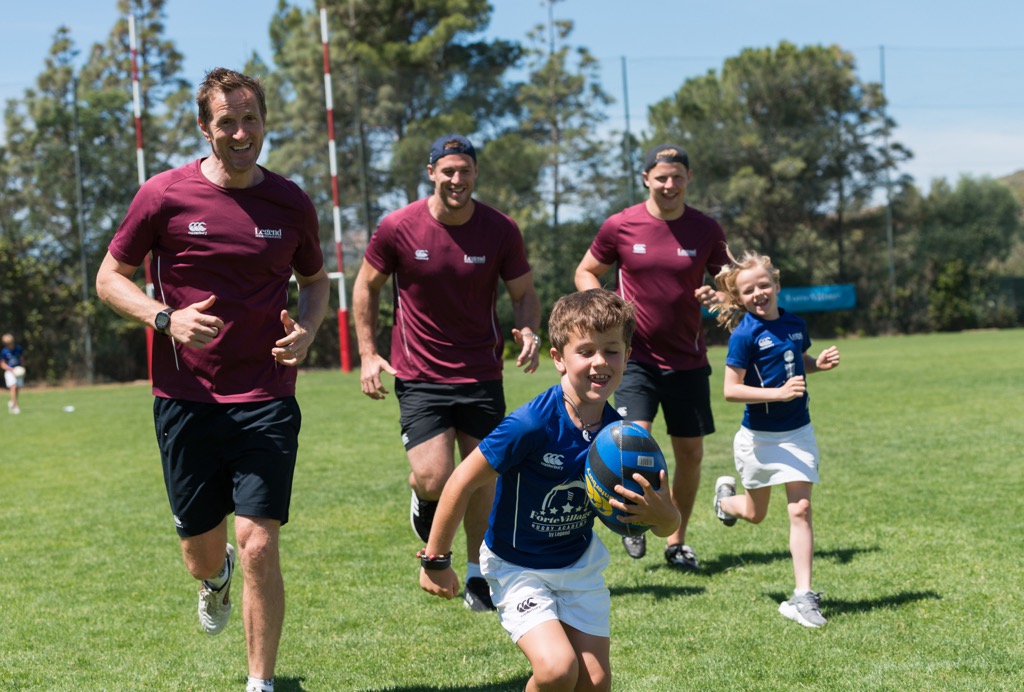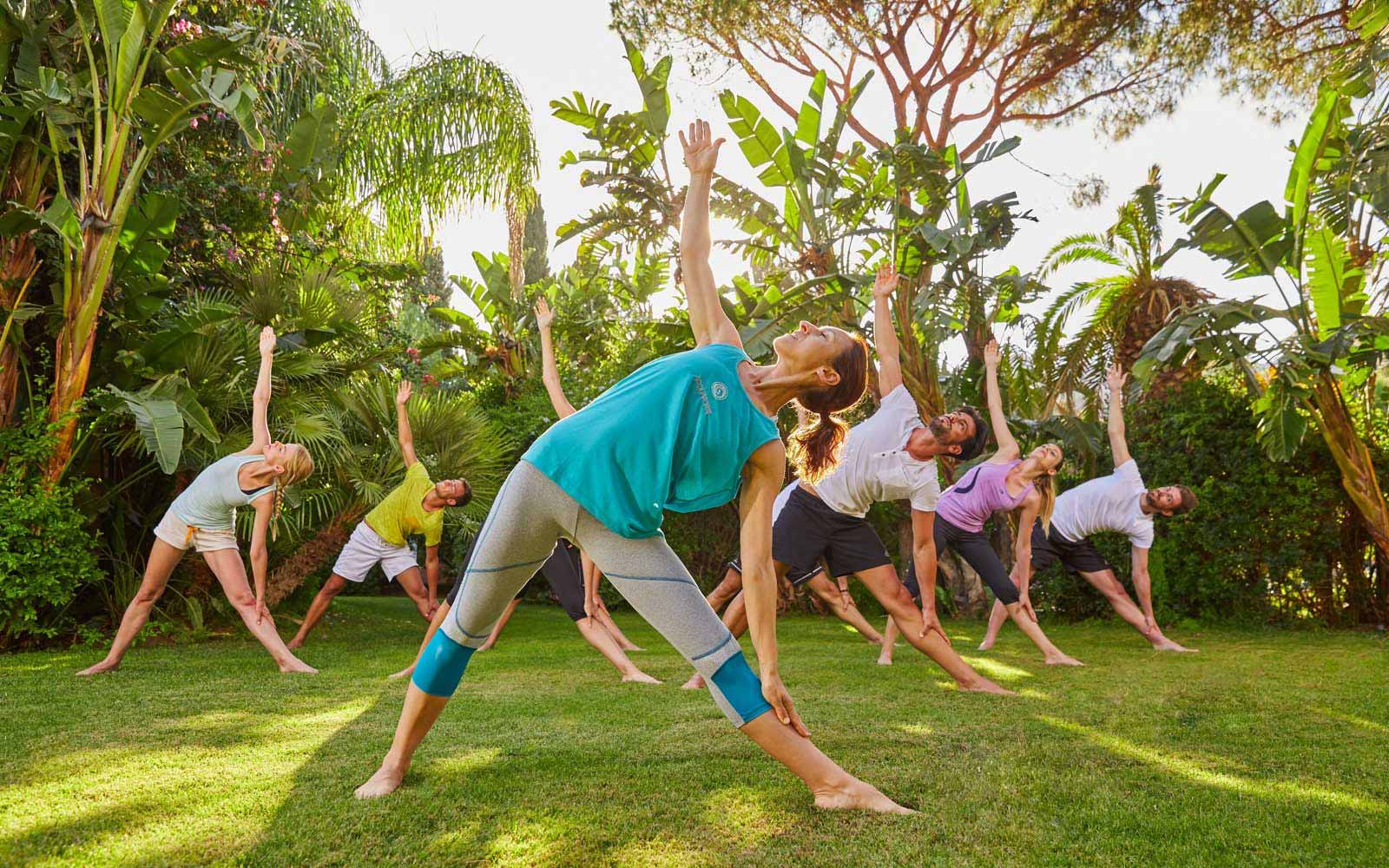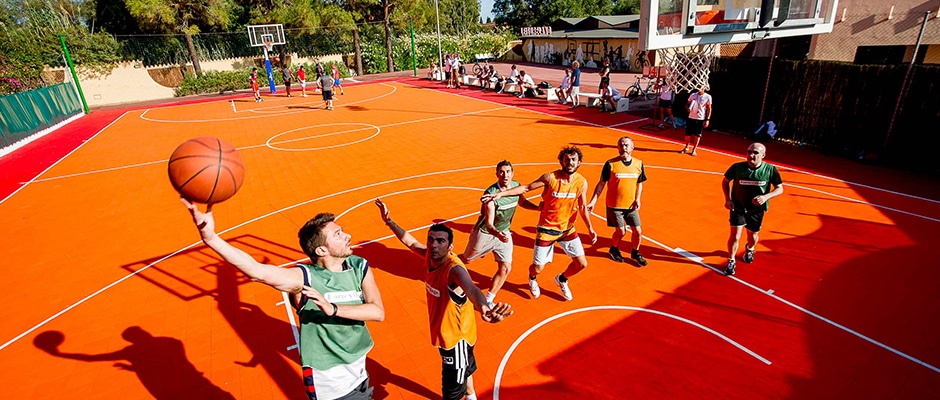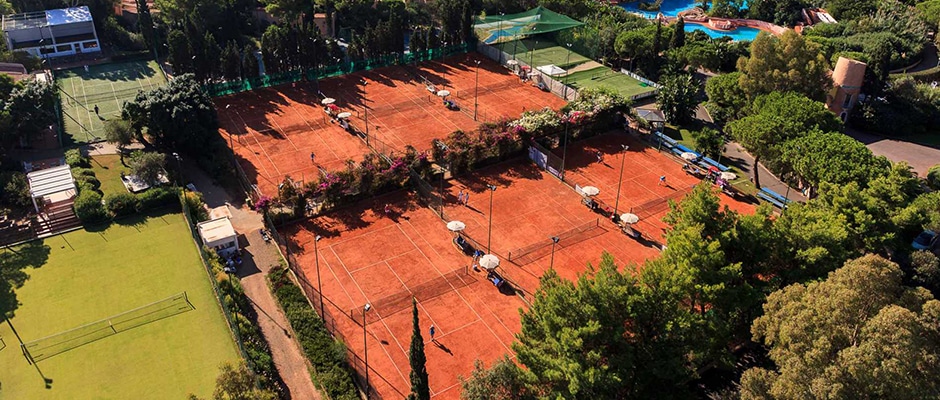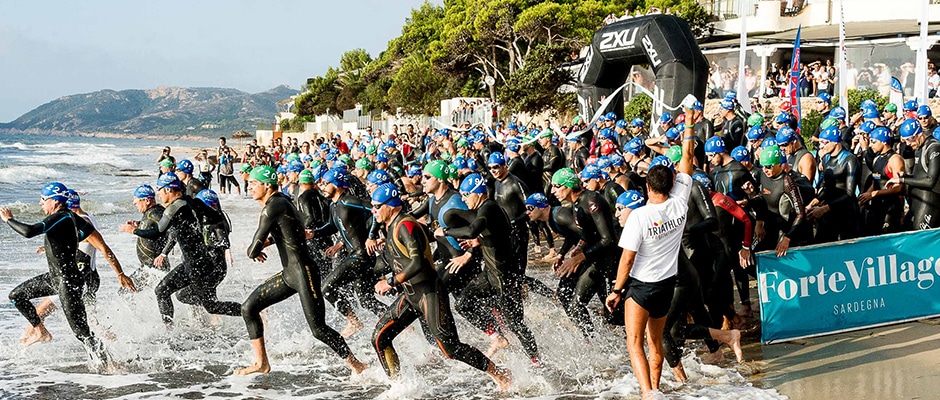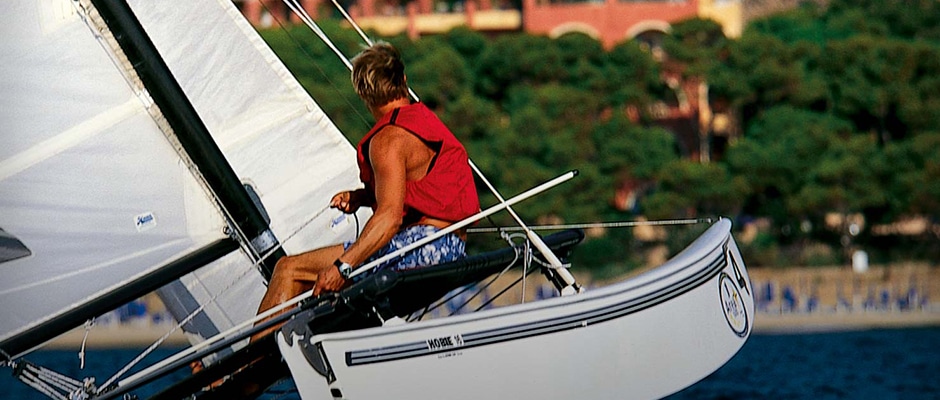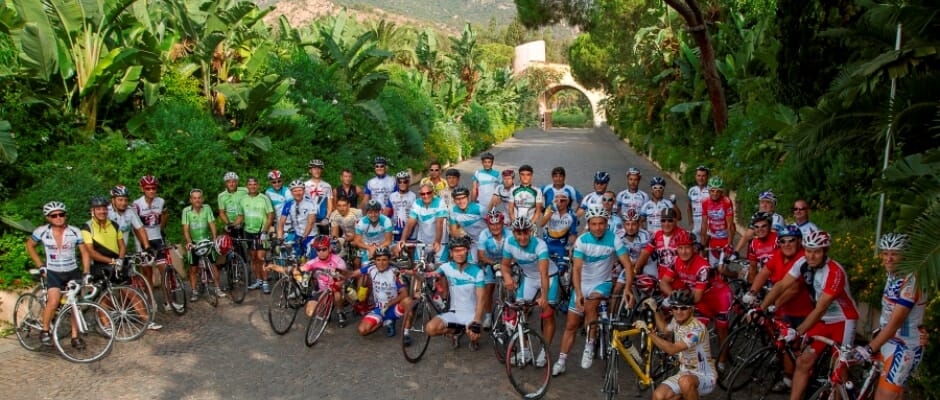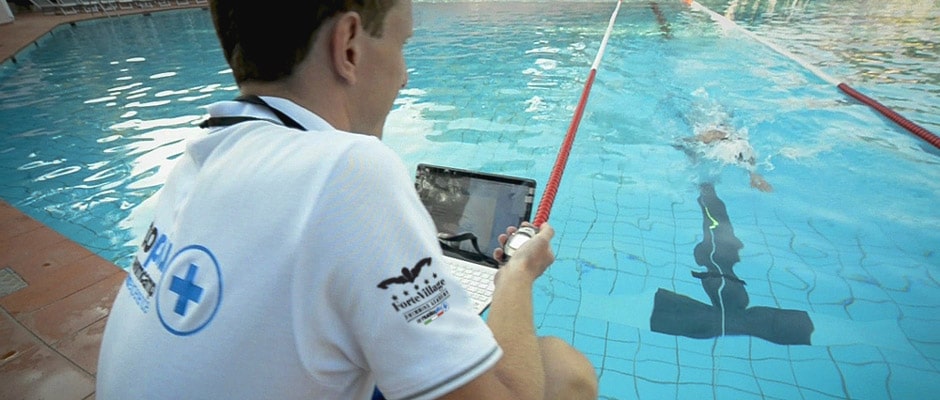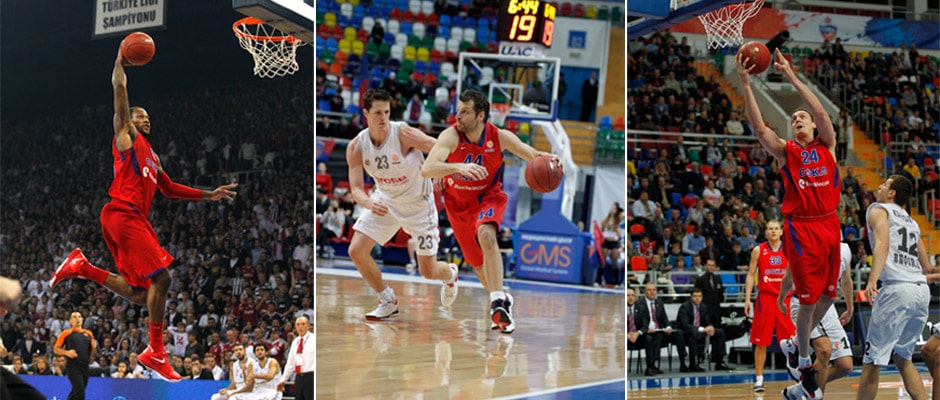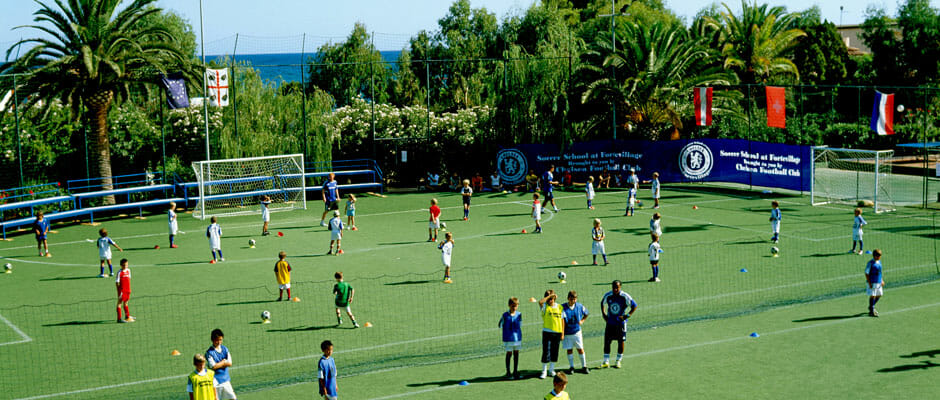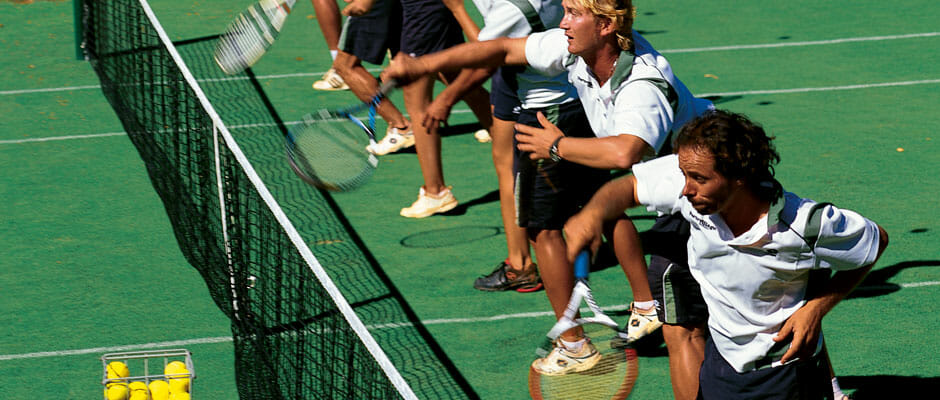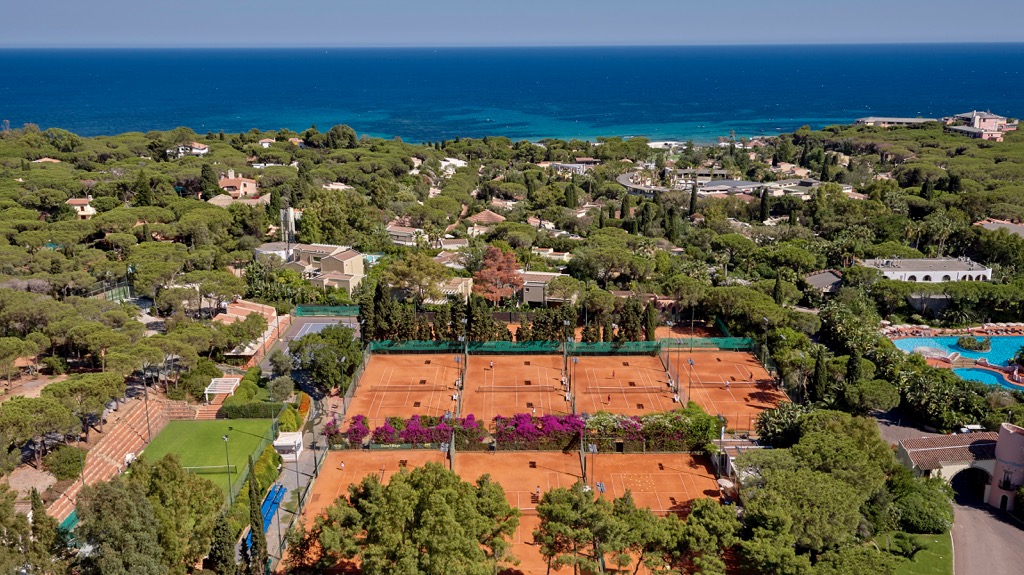 Forte Village offers an amazing choice sporting and leisure facilities that includes 12  tennis courts (floodlit and 7 of which are red clay courts with 1 artificial grass court), a 9-hole putting green, and a number of mini soccer, basketball and volleyball courts. Further activities include jogging, aerobics, swimming, water-polo tournaments, cycle routes,soccer and table tennis. The sports area at the Bar Lungomare is a great place to meet up with friends. For a Tennis Holiday in Sardinia look no further than the Forte Village.
Forte Village guests may enjoy a wide selection of sports academy courses, under the guidance of the Forte Village qualified sprts instructors. The cost of your www.designholidaysfortevillage.co.uk holiday includes the use of most Forte Village facilities, but does not include bicycle rentals, use of the red clay tennis courts, tennis racquet and other equipment rentals, the gym, water sports, sports lessons, the children's Chelsea soccer school, the golf practice range, horse riding, scuba diving and Thermae del Parco spa services.
12 floodlit Tennis courts
Floodlit Football pitch
9 hole putting green
Mini Football, Basketball and Volleyball courts
Jogging, Aerobics, Swimming tournaments
27 hole Molas Golf Club just a few kilometers away
Riding lessons
Water-skiing, Windsurfing
Scuba-diving
Chelsea Soccer Academy
Forte Village Spa
The Thermae del Parco spa at Forte Village offers fabulous thalassotherapy exclusive to the Mediterannean.
As living materials, sea water, salt, mud and sand are the softest, most effective cure against muscular/osteo/articular ailments, skin problems, water retention, the stress and tension of modern life.
Thermae del Parco Team
The elegance of one of the most exclusive resorts, and international-level scientific research have created an environment that is unique in the world, the Thermae del Parco.
An oasis of peace and soft sounds, where you can rediscover health, well-being and harmony.
The secret? Expert staff, under the guidance of Angelo Cerina and Francesco Scarpa, and ten years of work aimed at discovering the Mediterranean and it's extraordinary wealth.
Thermae del Parco Environment
Imagine yourselves walking through a virgin forest, among age-old trees and lava rock, the sound of a light waterfall in the background, amid the scent of spices and eucalyptus. Imagine feeling in your body, cleansed by a light herbal tea, the force of a new harmony.
Now open your eyes. It's time to dream at Thermae del Parco. A corner of paradise protected by a splendid climate and the discretion of an exclusive resort.
Relaxation at Forte Village
Timeless. Breathing in the forest-s primordial beauty. Strolling among Roman mosaics, inspired by the ancient city of Nora. As if part of a natural cycle, in the stimulating alternation of hot and cold, the Thermae del Parco treatments end here. In the scented drops of a Turkish bath, in the intense pleasure of a sauna. For the body, a purifying, detoxicating caress.
Marvels of the Skin
Thanks to its high concentrations of magnesium salt, which accelerates the body's ionic exchanges, our patented sea oil is the key to the new Denso thalassotherapy.
Brown, like silk on your skin, sea oil, the energy base in all our products, has an effective anti-stress, draining action, the ideal cure for dropsy, muscle strains, skin allergies, water retention, osteo-articular ailments.
Just a few minutes floating weightless in our high saline density tubs, and the earth and its troubles vanish into thin air.
Massages at Forte Village
How long have you dreamt of a moment like this? Surrounded by nature, peace, only the sound of the wind and the soft flow of your breathing. Fingers rush lightly over your skin, hot in the sun.
A massage, relaxing in the swimming pool, the light breath of sand that covers you like a veil. Close your eyes: it's the picture of your health.
Treatments at Forte Village
We were inspired by nature. In the effectiveness of our treatments. In the wealth of our seawater-distilled products. Relax, it's shiatsu time.
Swelling, fatigue? An invigorating sea oil wrap at minus 20°C.
Shiny skin? Our salt-based peeling, which regenerates the epidermis, is called loofha.
Joint ailments? In the slowness of movements that rebalance our structure, the pleasure of rediscovering the body freed.
Exercise at Forte Village
Time is on your side at Thermae del Parco. As much as you need to give yourself the splendid gift of an elastic, well-toned musculature.
Set in an airy, relaxing environment, your personal trainer will guide you through the most modern equipment and an exercise program in both water and gym, designed specially by our team, following a medical check-up. An electronic key, personalized to meet your specific needs, provides access to the machines and will regulate your goals and physical effort.
Sport Facilities Near Forte Village
Wanting to play golf whilst at Forte Village ? If so the 18-hole Is Molas Golf Club is just a few kilometres from the Forte village. There is a well equipped equestrian centre offering riding lessons and riding outings, and a wonderful beach, where guests can go waterskiing, windsurfing, sailing (Laser, Caravell, Hobbie Cat) and scuba diving excursions, (as well as PADI and NAUI courses).
Leisureland at Forte Village
Enjoy the excitement of the go-kart track, or an afternoon among friends at the bowling alley. If you love the outdoors, there's mountain biking through the woods and Forte Village beaches.
---
---