Forte Village Tennis Academy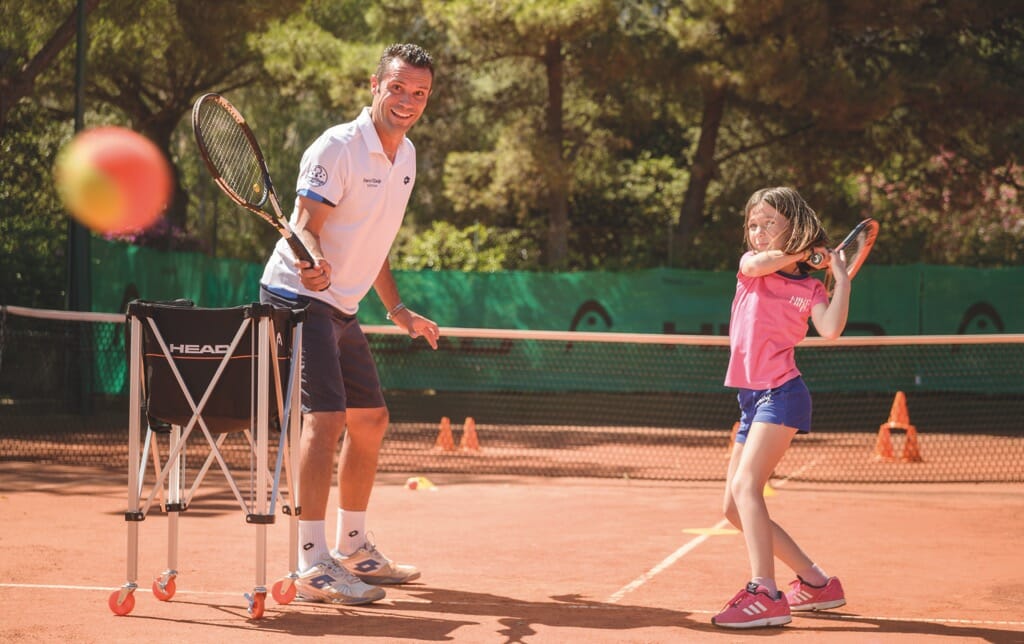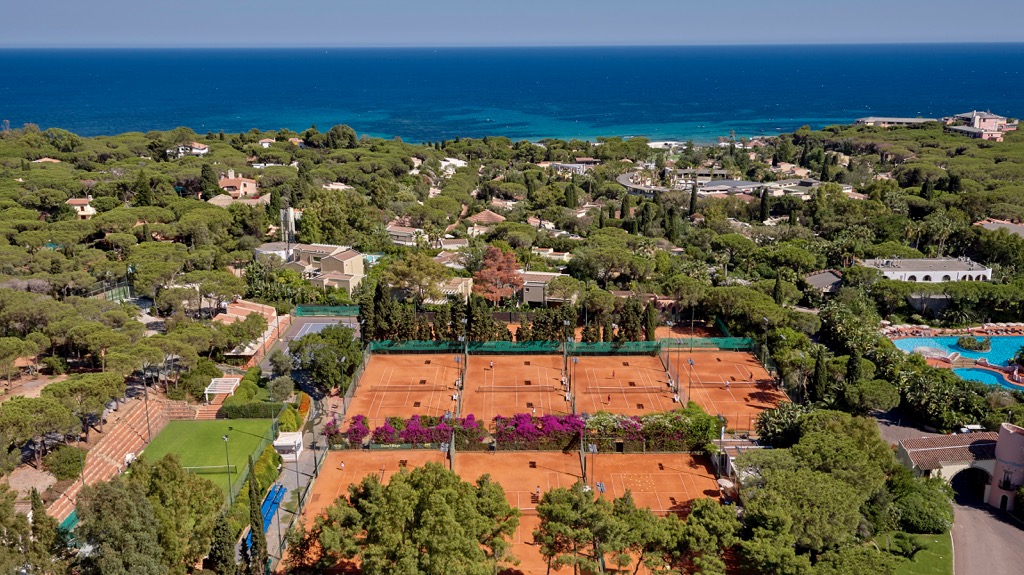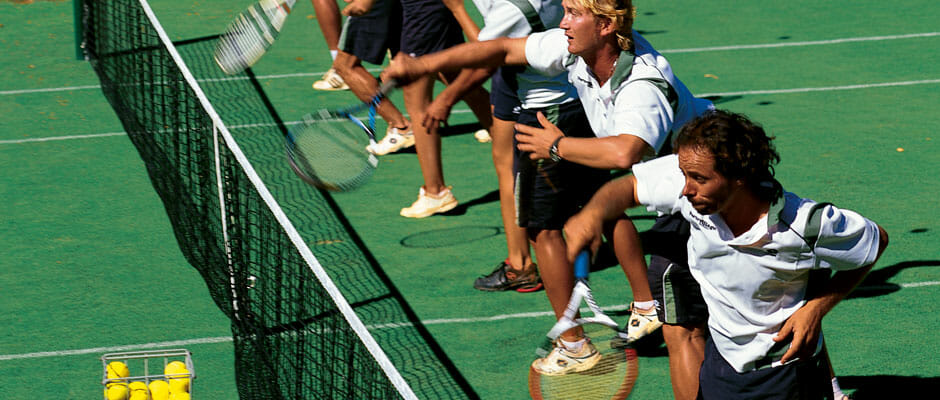 Tennis at the Forte Village comes in the form of 12 tennis courts, Ex ATP and Grand Slam winning tennis pros at the Forte Village Tennis Academy. The Forte Village Tennis Academy coaches can improve your tennis game and with the celebrity tennis coaches available on selected weeks providing the ultimate tennis holiday experience. Forte Village tennis pros include stars like ex Wimbledon champion Pat Cash, former world number 1 doubles, and number 4 singles player Jonas Bjorkman, and former world number 4 singles player Thomas Enqvist.
Forte Village tennis weeks start with The Sunday Tennis Welcome introducing you to the Forte Village tennis pro team of multilingual tennis pros with a free group tennis lesson. Video Analysis is also available so you can see forts hand the changes in your game whilst on your Forte Village tennis holiday. Younger guest at Forte Village can join the Forte Village Junior Tennis Academy Camp and will be able to learn to play tennis in a fun, yet professional sporting environment. The Forte Village tennis week also has 'Stroke of the Week' offering you the chance to focus on a specific tennis shot each week. Also available is Adult Social Doubles, Singles, and a Junior Tournament every week. At the end of each Forte Village tennis holiday week there is a Tennis Exhibition match evening which allows the kids a chance to play with one of Forte Village's tennis pros.
Tennis stars at Forte Village this summer
KAREL NOVACEK: 18.06 – 02.07
PAUL HAARHUIS: 12.07 – 23.07
MAGNUS LARSSON: 01.08 – 15.08
ILIE NĂSTASE: 12.08 – 17.08
DOMINIK HRBATY: 18.08 – 31.08
Individual Private Lessons (45 minute sessions):
Adult Private Lesson Fee: €55 / Junior Lesson Fee: €45
---
---