Forte Village Sports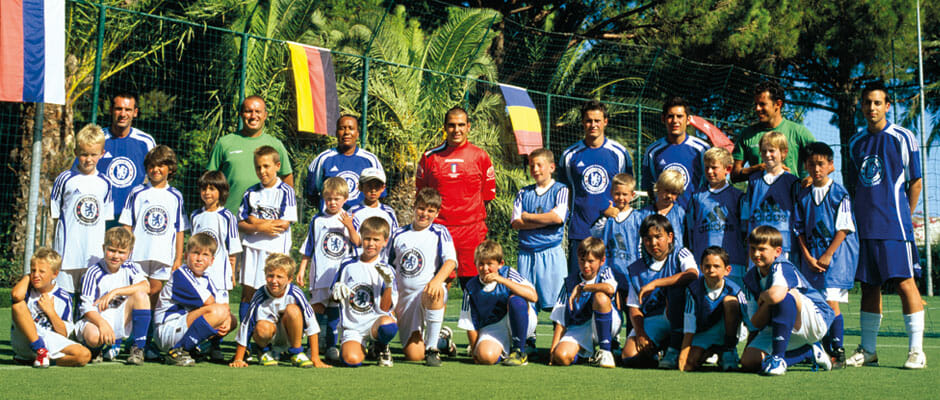 The Forte Village football coaches train the stars of Chelsea Football Club. The Forte Village rugby coaches have played for the English national team. The Forte Village tennis pros are recognised champion professionals. On top of these illustrious credentials, add a mild climate, unspoilt natural surroundings and top-class sporting facilities, and you'll see why Forte Village is the perfect venue for outdoor sports.
Whatever your age or ability, you'll be able to get out onto the court or pitch. And if you or your kids are keen to brush-up on your sporting skills, you should check out the Forte Village Sports Academies. From May to September, international stars of tennis and rugby will be on hand to work on your technique and improve your sporting prowess. For football fans, the coaches and trainers from Chelsea Football Club will be here to put young players through their paces. And if you prefer water to dry land, you can dip into the many water-sports Forte Village has to offer.
---
---