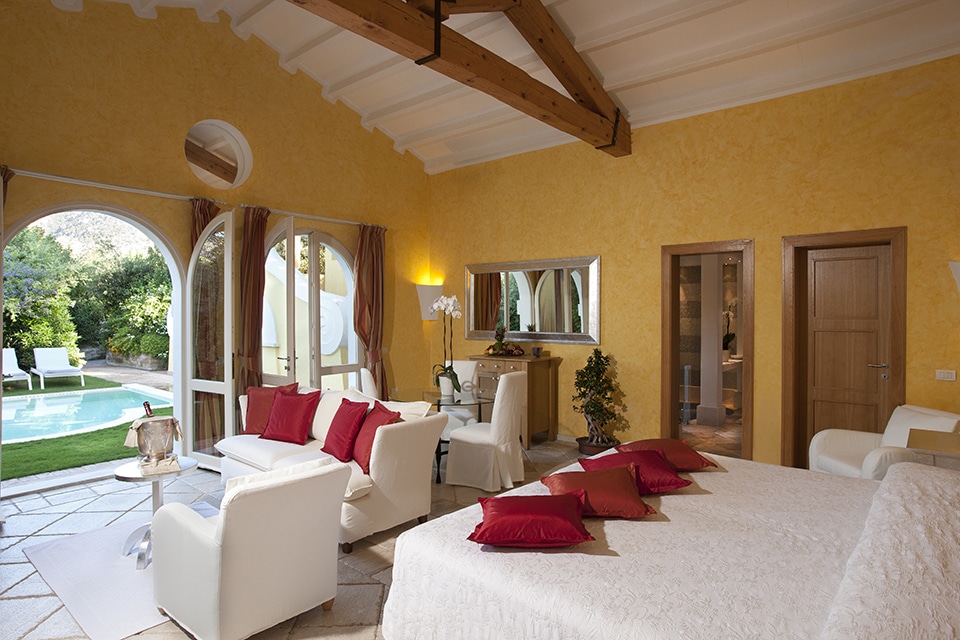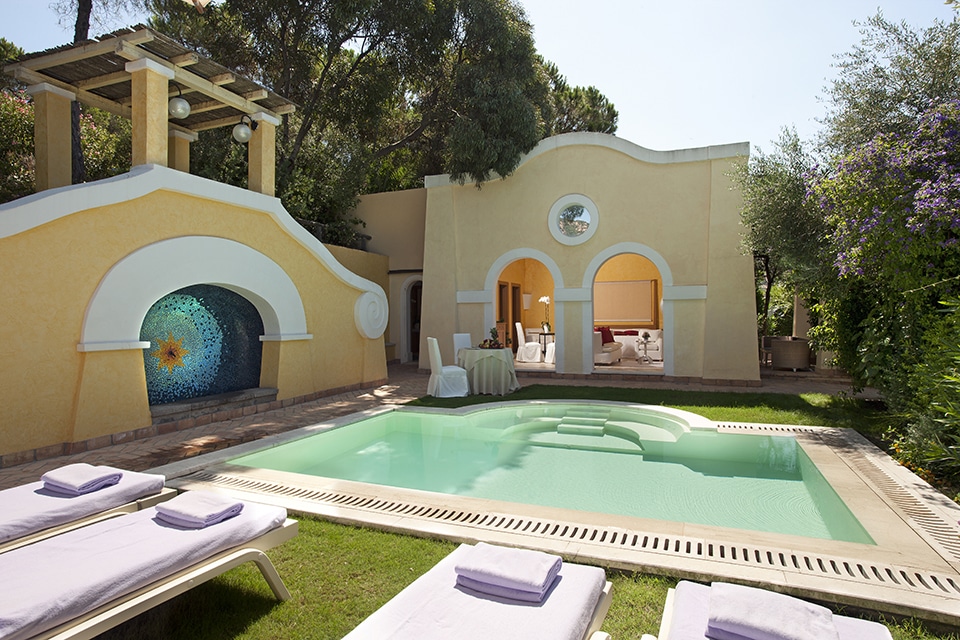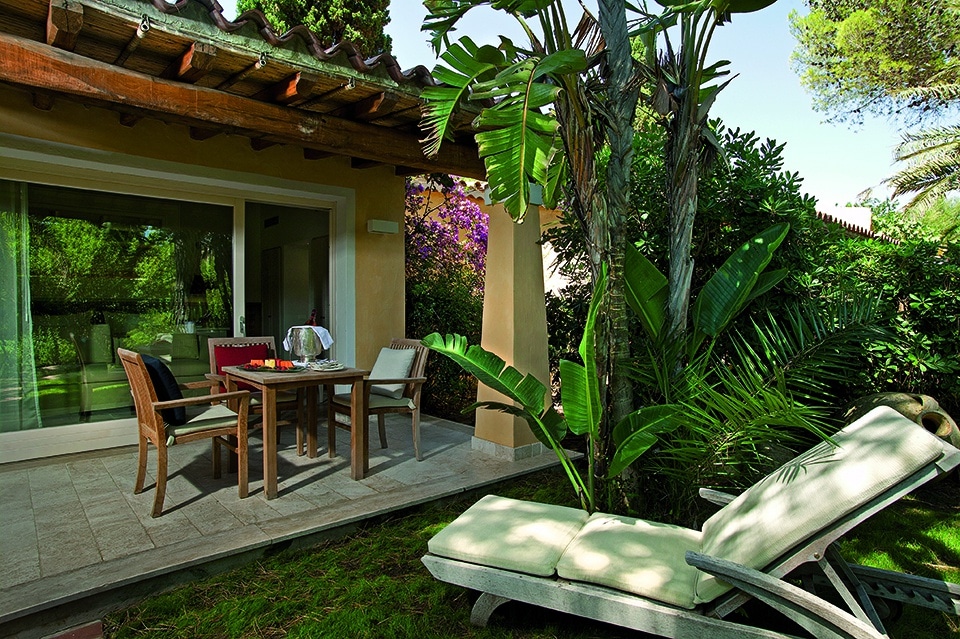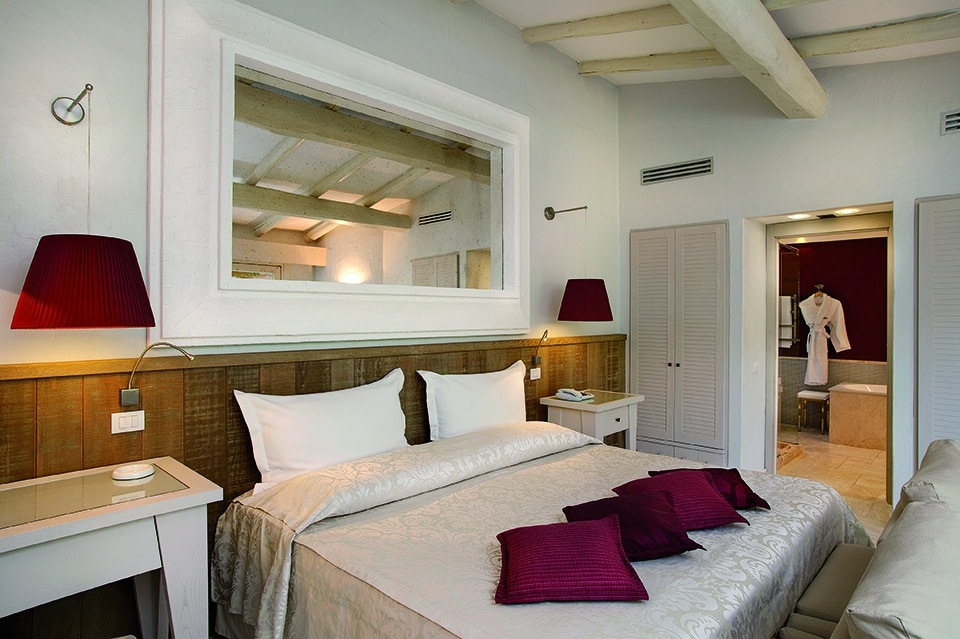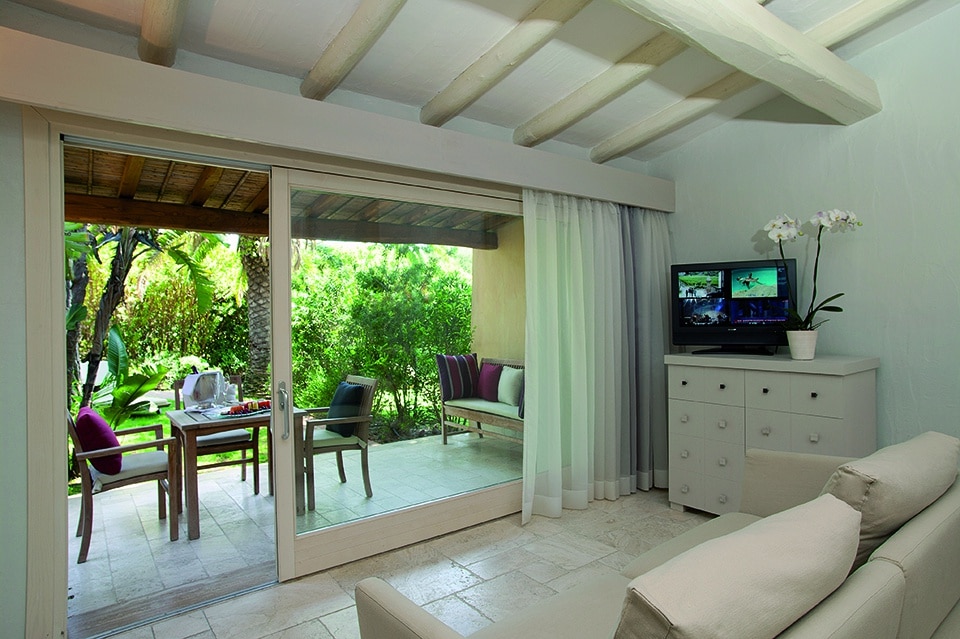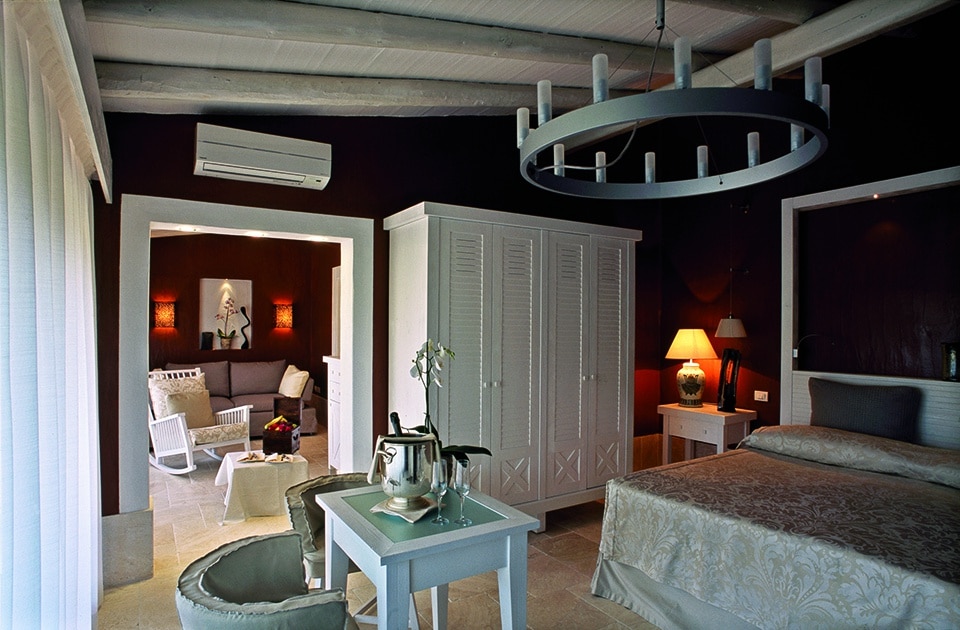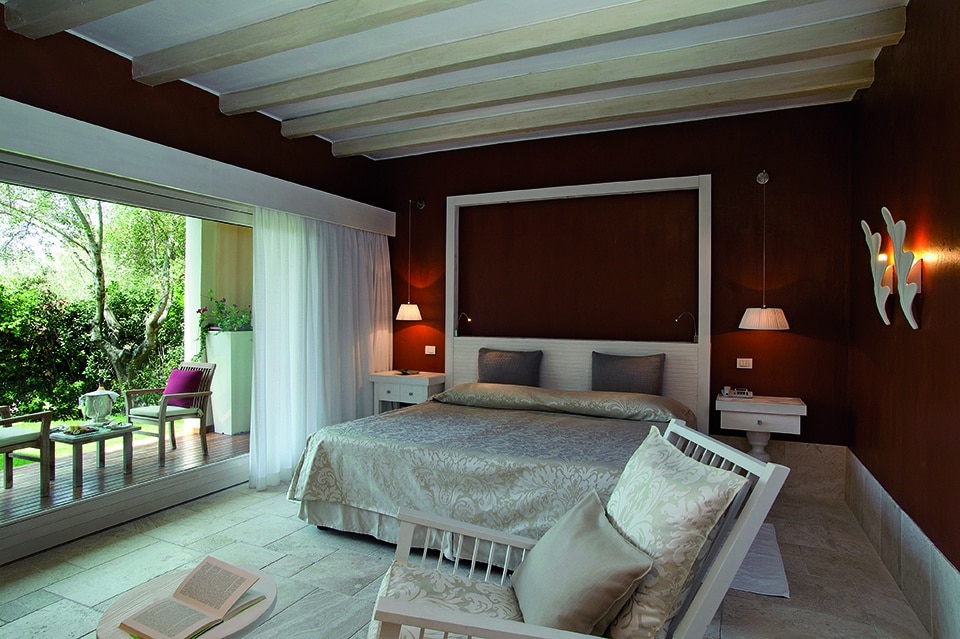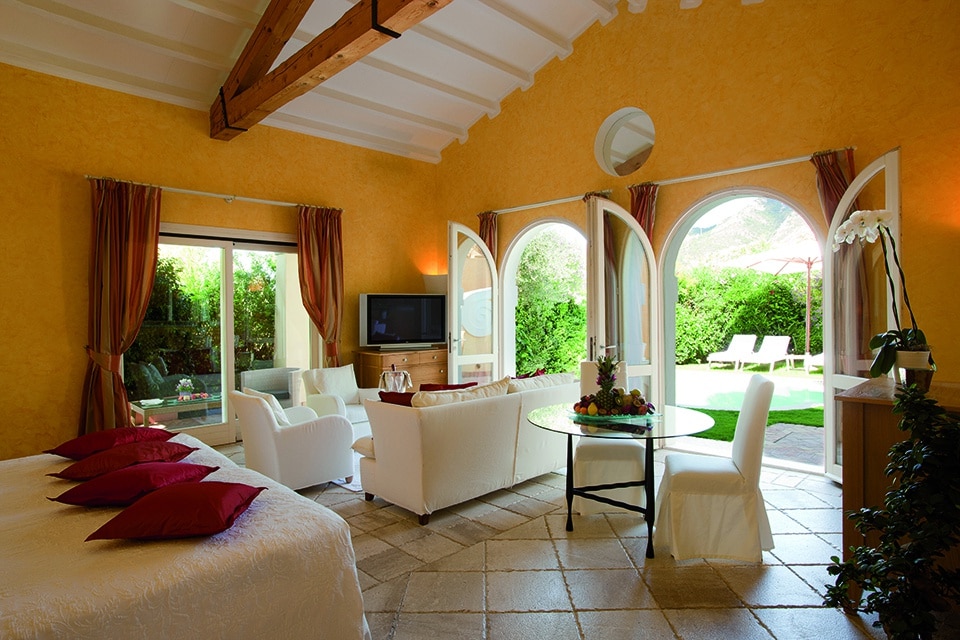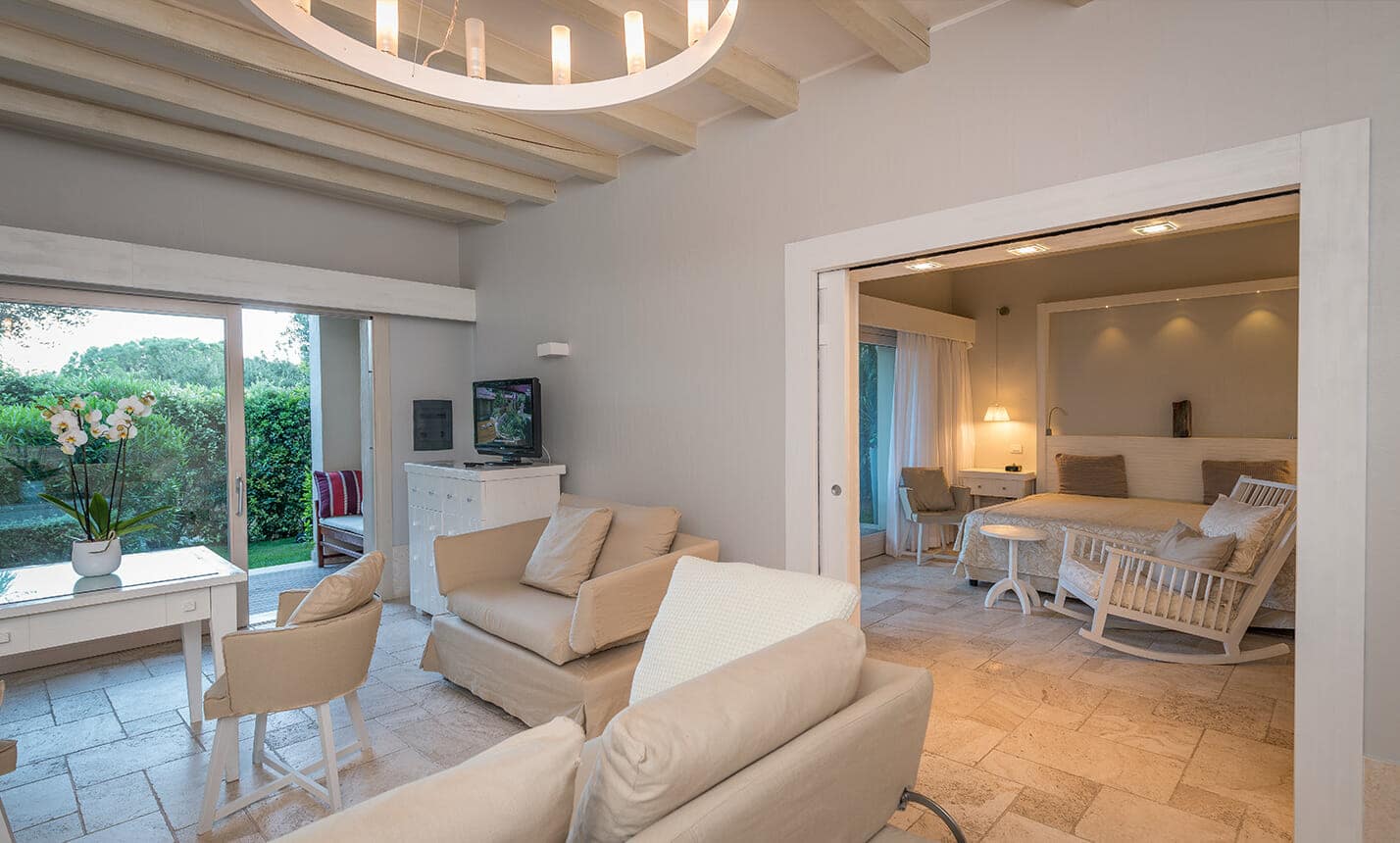 Le Dune – Forte Village
Le Dune at Forte Village
Book direct from the www.designholidaysfortevillage.co.uk Forte Village Sardinia website and get unbeatable rates at the Forte Village in Sardinia , we are so confident of this that we will offer a price promise that we will never be beaten on price!
View the latest Forte Village Video.
Exclusive Offers
---
Features
All of our Forte Village Holidays include half board accommodation at the Forte Village.
Our fantastic per person packages at the Forte Village in Sardinia also include Children's Club & can also include transfers, please call our Forte Village Reservations team on 01444 87 22 14.
Le Dune Hotel, Forte Village
Situated near the sea, in an exclusive part of the Forte Village, Le Dune features 39 Deluxe Bungalows and 27 Bungalow Suites all with a patio and garden.
Deluxe Bungalows
The Le Dune Deluxe Bungalows have a luxurious double bedroom and a bathroom with bathtub, Jacuzzi or shower. Some bungalows have a bathtub and shower and some have a lounge area with a sofa bed (please ask on request which you prefer). All have a patio and private garden, along with air conditioning, telephone, LCD TV, DVD player, minibar and safe. An extra bed or cot can be provided on request. Some of the Le Dune Deluxe Bungalows can be made to be adjoining.
Le Dune Suite
The Le Dune Suites have a twin or double bedroom and an open-plan living area with a sofa that opens out into an additional bed. In some suites the bedroom and living area are separated by a sliding door. The suites also have a bathroom with bathtub or whirlpool tub and a shower. All ground floor suites have a patio and a private garden and the first floor suites have panoramic terraces. Some also have a private pool. A cot can be provided on request and the suites can be connected to a second suite or a Le Dune Deluxe Bungalow.
Dining at Le Dune
Le Dune guests can enjoy breakfast and dinner at the Le Dune restaurant. They may also dine without a reservation at Forte Grill and Pineta. However a reservation is required at the Belvedere, Brazilian and Sardinian restaurant Cavalieri. Some other gourmet and a la carte restaurants require a reservation and a supplement : Forte Gourmet, Gordon Ramsay, Caviar Bar, La Cantina del Forte, Hell's Kitchen and La Trattoria Italiana.
Due to our fabulous relationship with the Forte Village , www.designholidaysfortevillage.co.uk are pleased to offer the best possible rates at the luxurious Le Dune bungalows , Forte Village in Sardinia.
HOW MUCH DOES A STAY COST?
Each booking or reservation depends on the type of suite in question. Book directly from design holidays forte village website. Prices start from £656 per night.
Early bird reservations attract great discounts too. There are also exclusive offers; exciting packages per person, including Children's Club with available transfers.
HOW TO GET TO LE DUNE HOTEL?
If you are looking for the perfect leisure tourist destination, travel to Forte Village and take advantage of the beautiful features Le Dune has to offer.
Le Dune Hotel is Located in Pula (Sardinia), Italy. It takes only an hour's drive from Caligiari, Sardina's southern airport. You can travel to Caligiari from London. British Airways and EasyJet both fly direct to Caligiari. On a seasonal, summer basis, Flybe and Meridiana also fly to Caliagiari. Flybe offers a charter service.
Getting from the airport to downtown Caligiari
Azienda Regionale provides an airport shuttle and transports passengers from the airport to the central bus station. Tickets cost about £3.20 (each way) and it takes only ten minutes. From there, it's an hour's drive to Le Dune, Sardinia.
If you wish to go by train, you can take the Elmas Aeropoto railway station, which is a five-minute walk from the airport terminal. It takes travellers to downtown Caligiari where a bus or cab can take you to the hotel.
LE DUNE HOTEL REVIEWS
Amazing family holiday- thank you!
"We returned from Forte Village a couple of weeks ago where we had a fabulous family holiday with young kids. The Weather was amazing and the resort is fantastic. I would especially like to thank the staff, they were so friendly and kind, especially with the children." – Katie, London
Dune for dream
"Forte village for me, 4 years ago, changed my life. The place is lively, and my wife and family are happy. I would like to come back again. I'll also like to congratulate Voss Magno for the amazing work there." – Evetaerdt, Nice
INSTRUCTIONS FOR BOOKING YOUR STAY AT LE DUNE HOTEL
To make a reservation for a hotel accommodation, book directly from the www.designholidaysfortevillage.co.uk Forte Village Sardinia website.
Or call (+ 44) 01444 87 22 14 to speak directly to a support staff.
---
---