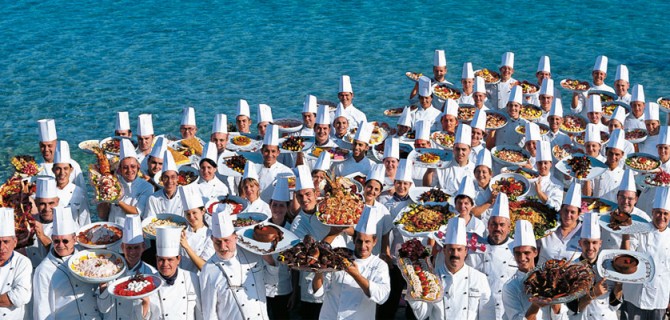 You've dreamed of your wedding since you were a child, and know that your wedding should be as classic, beautiful and unique as you are. Celebrate your boundless love at a destination that reflects the exquisite beauty of your union. Forte Village is an enchanting Mediterranean paradise, an ideal location for the wedding of your dreams and a prime destination for both you, your beloved and your guests. Join your lives together while overlooking Sardinia's most perfect coastline as the sun dips beneath the horizon. Or tie the knot on the pristine white beaches, the gorgeous sea gently washing over the sand as you look into each other's eyes and declare your undying love. Could there be a more perfect place in the world to celebrate the most important day of your life?
Whether you've dreamed of a wedding on a gorgeous white beach, on a cliff overlooking the sunset or a private ceremony held in luscious tropical gardens, Forte Village offers the most exquisite natural beauty in the world, making it the perfect destination wedding location for a ceremony that is as captivating as your love. No other location on earth pairs unparalleled Mediterranean beauty with such exclusive accommodation and world-class gourmet cuisine.
Make Sure Your Wedding is the Best Day of Your Life With Forte Village
The romance of Forte Village doesn't end with the reception. Forte Village also offers a host of exclusive and private hotels, suites and villas to thrill your guests and make your honeymoon spectacular. Indulge in the fine furnishings, private pool and secluded gardens of one of our luxurious villas and enjoy a honeymoon that you'll remember forever. At Forte Village, everything you could ever want is at your disposal: from the best designer labels and fine cuisine to all of the outdoor adventures you could ever dream of to our world-class Thalasso del Forte spa where you can melt all of your stress and cares away before your big day.
Whatever your requirements, Forte Village will turn your dreams into reality. We will help you plan your special day, giving each detail painstaking attention so you can relax and enjoy every moment of your wedding and reception. From the exquisitely beautiful location of your choice to world-class food and decorations, we'll ensure that every aspect of planning is carefully attended to so that you have the exact wedding of your dreams.
Related Posts
Leave a Reply
Related Posts